Hi,



Welcome to CounselingNH E-Zine. We hope you will be pleased with your subscription. You will be receiving valuable information, tips and resources of ways to enhance your family, marriage, relationships and parenting in our bi-weekly issues. The E-Zine will come out every other Tuesday so be looking for that in your e-mail inbox. Enjoy!

July 15, 2008 Volume 1, Issue #006-Domestic Violence Defined

A Note From Jim

Feature Article: Domestic Violence Defined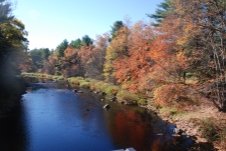 A Note From Jim:
Jim Foster here. We hope that you have enjoying and benefiting from the articles that we have been sending to you. We try to vary the topics in order to cover a wide range of information in areas that we expect to be pertinent. We had been talking about parenting and summertime activities. With this article we will be changing the topic to a totally different subject. This is the beginning of E-zines on Domestic Violence. The purpose of this issue is to provide the definition of this topic. We hope you find this useful. ________________________________________________________________
Domestic Violence Defined by James Foster The NH Batterers Intervention Standards prepared by The Batterers Intervention Subcommittee of the NH's Governors Commission on Domestic and Sexual Violence in 2002 defined Domestic Violence as "an ongoing pattern of abuse used by one person to gain power and control over an intimate partner." This is a much broader definition than most people imagine regarding domestic violence. Physical attack or injury is not a requirement of the definition rather abuse is the important word here. This may begin as a subtle form of control. Ridicule, teasing and humiliation may be used by one person to influence or control another. Domestic Abuse frequently starts in more subtle ways and gradually or quickly escalates to more threatening coersive and dangerous ways. Threats, name calling, destruction of property and the withholding of money to name a few tactics would be examples of escalations in direct attempts to control another person. Eventually the methods and tactics used may rise to the level of a criminal offense. The offenses may include but are not limited to criminal trespassing, criminal threatening, interfering with another persons attempt to call for help or to report a crime, criminal mischief, assault, violation of a restraining order, false imprisonment, kidnapping and murder. Most domestic violence offenses addressed by courts are fortunately at the lower end of this continuum. Community collaborative efforts that are used to address domestic violence do everything they can to address domestic violence issues in a proactive manner. They purposely seek to aggressively prosecute all of the domestic violence crimes. This is because they know that offenders escalate in their abusive behavior until an outside force stops the behavior. In this manner Domestic Violence Projects seek to prevent the escalation of violence in our communities.
WANT TO USE THIS ARTICLE IN YOUR E-ZINE OR WEB SITE? You can, so long as you include this complete blurb with it: Entrepreneur and 30 year expert James Foster publishes the bi-weekly CounselingNH Ezine in the areas of family, marriage, relationships and parenting. If you are interested in quality information, tips and resources of ways to enhance your family, marriage, relationships and parenting visit this content rich site at http://www.counselingnh.com
All the Best,
Jim Foster