Hi,



Welcome to CounselingNH E-Zine. We hope you will be pleased with your subscription. You will be receiving valuable information, tips and resources of ways to enhance your family, marriage, relationships and parenting in our bi-weekly issues. The E-Zine will come out every other Tuesday so be looking for that in your e-mail inbox. Enjoy!

July 15, 2008 Volume 1, Issue #007-Domestic Violence Dynamics

A Note From Jim

Feature Article: Dynamics of Domestic Violence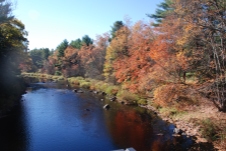 A Note From Jim:
Hi Jim Foster here. This is the second in a series of articles on Domestic Violence. In this issue they dynamics of domestic violence will be discussed. It is our intention to provide a broad based understanding of domestic violence through this series of articles. If anyone has further questions or personal concerns about whether they are involved in domestic violence either as a victim or offender they are encouraged to contact our office or consult with your local authority which is usually a crisis service agency that specializes in domestic violence.
________________________________________________________________
Dynamics of Domestic Violence by James Foster
This is the second in a series of articles about domestic violence. In this issue the dynamics of domestic violence will be described. Both males and females have been arrested and prosecuted for perpetrating domestic violence against an intimate partner. Men, as reflected by the literature and in our experience, commit domestic violence crimes and are prosecuted at a much higher rate than women.
Our society holds a number of sterotypical views of relationship as male versus females roles. In most of these views the males are expected to be dominant, more aggressive, more reveared and more entitled than females. Generally, society has been supportive of the male position as being entitled, dominant and superior. Men have historicaly used direct pressure to enforce the social stereotypical code. Since the beginning of the 1900's there are a number of issues that have challenged stereotypical sexual roles including the need for both partners to work, an increased recognition of the woman's/mother's value through court systems, a rising social understanding of equality and an increased insistence by the woman to be treated fairly and equally by men to name a few. Even in this day and era when a male abuses a female it is likely to be an attempt to enforce his perception of a traditional stereotypical social code. He is using power and control tactics to manipulate her, teach her a lesson or punish her.
Females on the other hand when being abusive are likely to be reacting from a position of victimization, anger or resentment. The woman may also be acting with a sense of entitlement but the entitlement is more connected to what she has done or given and not so much to a stereotypical social role. Women employ tactics of power and control however these tactics rarely rise to the level of criminal offenses. The criminal offenses they commit are most frequently emotionally motivated reactions.
In summation men and women both commit crimes of domestic violence. Men commit these crimes at a much higher rate than women. Mens abuse is likely to be a strategic employment of a power and control tactic to enforce their view of the social code while women are likely to be reacting to abuse, trauma, anger or frustration.
WANT TO USE THIS ARTICLE IN YOUR E-ZINE OR WEB SITE? You can, so long as you include this complete blurb with it: Entrepreneur and 30 year expert James Foster publishes the bi-weekly CounselingNH Ezine in the areas of family, marriage, relationships and parenting. If you are interested in quality information, tips and resources of ways to enhance your family, marriage, relationships and parenting visit this content rich site at http://www.counselingnh.com
All the Best,
Jim Foster