Hi,



Welcome to CounselingNH E-Zine. We hope you will be pleased with your subscription. You will be receiving valuable information, tips and resources of ways to enhance your family, marriage, relationships and parenting in our bi-weekly issues. The E-Zine will come out every other Tuesday so be looking for that in your e-mail inbox. Enjoy!

May 20, 2008 Volume 1, Issue #002-Stress Defined

Feature Article: Stress And Our Response To It by James Foster

A Note From Jim

Free Teleseminar(You Don't Want To Miss Out!)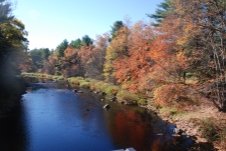 Stress And Our Response To It by James Foster
Stress consists of those many events, circumstances, situations and processes that seemingly jump out at us from unexpected places. It is those issues and things that get in the way of what we are trying to do or have to do. They are the distractions, disruptions and interferences in life that impede progress, derail success and complete new tasks that must be completed before we can get back on track. Stress then is the external pressure we feel from the world around us. It pushes in at us, blocks us and bothers us. Stress may be caused by another person's purposeful behavior but most frequently is an unpredictable, unplanned circumstance or event.
In all of nature these are equal and opposite forces that maintain delicate states of balance. In this case we individually respond to the external pressure of stress with an equal and opposite force referred to as press. These two forces push against each other. With some exception and within reason stress does not usually do us much harm. The press we ourselves exert to push back stress on the other hand may severely damage and deplete us. We have little to no control over stress directly but a full range of choices over the press we use to push it back. This latter force may be experienced as mindless aggressive push or an all consuming state of worry or a well chosen tactical effort designed to help us find a state of calm, organize ourselves and systematically work against the stress we find in our lives. To hear more about recommended methods and strategies of applying well designed responses to stress join us at the teleseminar.
_________________________________________________________________ A Note From Jim:
Jim Foster here. On Thursday night, May22nd at 9:00 pm eastern time we will be offering our first teleseminar at no charge to all those who are interested. We will discuss five ways to manage stress. In anticipation of this event I am writing this E-Zine article to define stress and our response to it. See below for registration details and sign up information. I hope to see you on the call.
________________________________________________________________ TELESEMINAR
5 Ways to Manage Stress- You don't want to miss out on this FREE teleseminar! Register for the Stress Teleseminar After signing up you will receive all necessary information (date, time, phone number and code) to get you on the call. If this is your first experience with a teleseminar, you will be amazed at how simple it is. Dial in on the number, put in the code and just listen in. It is that simple. Hope to see you on the call. _________________________________________________________________ WANT TO USE THIS ARTICLE IN YOUR E-ZINE OR WEB SITE? You can, so long as you include this complete blurb with it: Entrepreneur and 30 year expert James Foster publishes the bi-weekly CounselingNH Ezine in the areas of family, marriage, relationships and parenting. If you are interested in quality information, tips and resources of ways to enhance your family, marriage, relationships and parenting visit this content rich site at http://www.counselingnh.com
All the Best,
Jim Foster