Hi,



Welcome to CounselingNH E-Zine. We hope you will be pleased with your subscription. You will be receiving valuable information, tips and resources of ways to enhance your family, marriage, relationships and parenting in our bi-weekly issues. The E-Zine will come out every other Tuesday so be looking for that in your e-mail inbox. Enjoy!

March 31, 2009

Volume 1, Issue #021 Anger Management Planning: Tips For Controlling Outbursts

A Note From Jim

Feature Article: Anger Management Planning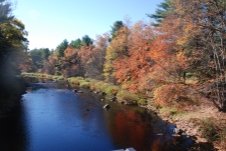 A Note From Jim:
Hi, Jim here – bringing you the next in our series of bi-weekly E-zines. In this issue I plan to focus on the employment of anger management tips in planned situations. Anger is a natural response in situations where we feel threatened, challenged, diminished or bullied. If we are not accustomed to maintaining a thoughtful constructive and positive stance while experiencing anger, we are at risk for reacting in a manner that may become problematic. This is particularly the case if we respond with a threat, an attempt to offend or hurt someone or if we too readily agree to extreme terms just to end the conversation. If a person finds themselves approaching getting "into trouble" with their angry responses to an increasing number of situations they should seek the assistance of a qualified therapist to help them with this. In this day and age however many people find themselves trying to initially work out issues or solve problems on the phone. They may be advocating for their youngsters with a teacher or a youth program. They may be trying to convey a state of urgency to their medical or dental practitioner. Or they may be trying to establish a payment plan for a large or overdue bill. Regardless of the specific situation, any one of these or many other scenarios could lead to an unfortunate and ill advised expression or exchange of heated words. This opportunity to plan and avoid a verbal skirmish occurs frequently in our everyday lives. The following are some quick and simple tips designed to assist you to successfully advocate you're point of view with others while avoiding problematic outbursts.
Anger Management Planning
The first step towards successful discussion and constructive anger management is to anticipate the discussion. Think about what you want to say. Make a written outline of your main points. Make a list of possible arguments and objections that you might encounter during your discussion. Create a second outline of your responses to anticipated arguments and objections. Spend as much time on these outlines as you need. You're outline should begin with big or major points and finish with finer points.
Be clear on your goals. Don't call someone when you're angry with the intention of simply talking at them until you feel a sense of satisfaction. This plan is likely to go array and you will be likely to simply become more angry rather than experiencing a sense of satisfaction. It's best not to call someone until you have goals and are clear that they are realistic and achievable.
During your discussion use this outline in three separate and distinct ways. First, use it to stay on track. Don't veer off the subject. Don't let yourself ramble. Second, don't let anyone side track you. Be prepared to say: "I'm not talking about that" or "I want to stay on track here." One of the things that angers people is feeling they are losing control. This is your discussion whether it be on the phone or in person. There's no need for you to lose control of the direction of the discussion. Third, use your outline to check off accomplishments. As your points are heard and acknowledged, check them off or make a note of it. This will help you to review the discussion later in the event that further strategizing is necessary.
Lastly, remember that this is your discussion. Plan it carefully and have it when you are ready to have it. You will be prepared to have a reasonable discussion. Maintain control. If you begin to become angry find a way to end the conversation without saying anything that will come back to haunt you. Remember, you will think less flexibly, creatively and effectively when you are angry. It's better to cut the conversation short and continue it at a later time.
All the best,
Jim _______________________________________________________________ Recommendations:
Parent Success Program Our Parent Success Program is a skills based course in parenting. The course covers parenting from birth to adulthood. It is a discussion based class where parents talk about challenges that they are encountering along their parenting journey. Parents discuss, learn and are encouraged. The more involved a parent is increases the liklihood of raising happy and well adjusted children. Our goal is to help, guide and nurture parents so they in turn will confidently help, guide and nurture their children. Please call our office to inquire about your Parent Success Program.(603)668-7744. Parents may attend any or all of the classes. Please see the curriculum in the parenting section of our website http://www.counselingnh.com/parenting.html
WANT TO USE THIS ARTICLE IN YOUR E-ZINE OR WEB SITE? You can, so long as you include this complete blurb with it: Entrepreneur and 30 year expert James Foster publishes the bi-weekly CounselingNH Ezine in the areas of family, marriage, relationships and parenting. If you are interested in quality information, tips and resources of ways to enhance your family, marriage, relationships and parenting visit this content rich site at http://www.counselingnh.com
All the Best,
Jim Foster