Hi,



Welcome to CounselingNH E-Zine. We hope you will be pleased with your subscription. You will be receiving valuable information, tips and resources of ways to enhance your family, marriage, relationships and parenting in our bi-weekly issues. The E-Zine will come out every other Tuesday so be looking for that in your e-mail inbox. Enjoy!

December 2, 2008

Volume 1, Issue #016 A Time for Love and Hope

A Note From Jim

Feature Article: A Time for Love and Hope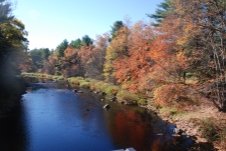 A Note From Jim:
A Time for Love and Hope
HI, Jim here - bringing you the next bi-weekly E-zine. Here we are at the beginning of the Christmas season again. It was only eleven months ago that we took down decorations, put presents away and got into winter. And here we are again, what's happened? We're still at war, we've elected a new president, and of course the stock market has fallen through the floor! So here we are about to enter the next Christmas season while in the beginning throws of a major recession. As Americans we have a problem. We have expressed our affection in financial terms ever since being told to do so by Visa and MasterCard. There are debates occurring all through America this year about whether children should have one more lavish Christmas or whether special care should be taken to ensure that the heating fuel, electricity and food bills can be paid. Well, I'd like to share some thoughts with you about this.
Initially the Christmas season wasn't a time to give things to each other. In fact, the most touching and heartwarming hymns and stories are about those who had nothing (no thing) to give but gave of themselves anyway. This is a definition of love. The hymn, Little Drummer Boy and the story, Gift of the Magi come to mind. These are expressions of selfless giving. This is the meaning of the Holiday Season. Remember, the point of The Christmas Carol wasn't that Ebenezer bought a big turkey at the end of the story; it was that he felt something and it had meaning.
We can see the current economy as a tragedy, devastation or profound loss. Or we can see it as an opportunity to find meaning. There truly was life before credit cards. People spent more time together talking, planning and shopping. They planned the spending of their limited resources more carefully. In fact people frequently placed gifts on lay away months before Christmas and picked them up just in time. Today, there are so many ways to spend time together. People can cook, decorate and design. They can make ornaments, centerpieces and wreathes. They can share in a great many games, activities and past times. It wasn't that long ago that the camaraderie people enjoyed was the most important part of spending time together. More recently the activities of computer games, X-Box360, Play Station and Wii has become primary and the other people playing has become incidental.
One of the activities that you do is to share childhood stories or write about your times together. Write about your rituals and traditions. Talk about the meaning you find and the feelings you have. Record them and keep them for those years in the future when the economy is much better and the meaning begins to become elusive. If we can share and teach the importance of love and hope to our children and grandchildren then we will keep meaning alive forever.
All the best, Jim
_______________________________________________________________ Recommendations:
Drug and Alcohol Evaluation
Anyone who is concerned about their own relationship with alcohol or drugs, we recommend that they obtain a alcohol and drug evaluation. Appropriate programs will be provided. We provide services for adolescents and adults.
Parent Success Program Our Parent Success Program is a skills based course in parenting. The course covers parenting from birth to adulthood. It is a discussion based class where parents talk about challenges that they are encountering along their parenting journey. Parents discuss, learn and are encouraged. The more involved a parent is increases the liklihood of raising happy and well adjusted children. Our goal is to help, guide and nurture parents so they in turn will confidently help, guide and nurture their children. Please call our office to inquire about your Parent Success Program.(603)668-7744. Parents may attend any or all of the classes. Please see the curriculum in the parenting section of our website http://www.counselingnh.com/parenting.html
WANT TO USE THIS ARTICLE IN YOUR E-ZINE OR WEB SITE? You can, so long as you include this complete blurb with it: Entrepreneur and 30 year expert James Foster publishes the bi-weekly CounselingNH Ezine in the areas of family, marriage, relationships and parenting. If you are interested in quality information, tips and resources of ways to enhance your family, marriage, relationships and parenting visit this content rich site at http://www.counselingnh.com
All the Best,
Jim Foster