Counseling for Marriage, Family, Individual and Child
is provided by James J. Foster & Associates, Ltd. in Manchester, NH. Compassionate counseling is provided to adults, teens, and children in a wide range of specialty areas. Counselors assist people in resolving troubled relationships, divorced and dysfunctional family issues.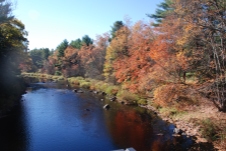 They help to decrease psychiatric symptoms, succeed in recovery from drug abuse, alcohol abuse or trauma through problem solving, therapy, stress reduction and education.
Sign up for the Bi-Weekly CounselingNH Ezine for FREE Articles, Tips and Resources.
Service areas of James J. Foster & Associates, Ltd. include mental health services, trauma treatment, drug and alcohol treatment, domestic violence, anger management and parent education classes.
Therapists develop treatment plans that address the specific needs and abilities of individuals, couples and families.
Third party reimbursements or payments through insurance, NH Medicaid, Medicare, NH State assistance, NH Victims assistance is frequently available when treatment is based on medical necessity.
Mental health services are provided in the form of family , marriage, group and individual treatment to children, teens and adults. These services are designed to improve coping strategies, overcome mental-emotional impediments and resolve internal conflicts.
Trauma Treatment is used to help people to overcome the effects of emotionally charged and frequently horrific events. This is a highly specialized form of treatment that concludes the stages of stabilization and integration. Stabilization is accomplished through the client mastering control of the symptoms of trauma. Integration is accomplished through a systematic recall of memory at a pace that is then comfortable for the client.
Alcohol and drug abuse occurs in this country at a rate of epidemic proportion. This problem frequently co-exist with other problems that warrant attention. Foster & Associates offers alcohol and drug evaulations, education and treatment. Clients are frequently seen who are applying for the reinstatement of their drivers license after a dwi or dui.
Educational programs are provided in a number of different areas. Currently programs are offered for adult relationship development, pre-parenting and parenting.
Court Mandated Services are offered in the areas of domestic violence, anger management, substance abuse, mental health and parenting. Screenings are performed to determine an individuals appropriateness for the domestic violence and parenting programs. Evaluations are used prior to the provision of anger management or mental health services.
Mental Health problem areas include: depression, anxiety, stress, panic attack, phobias, grief, relationship issues, sexual abuse treatment, divorce, child custody, health issues, sexual problems, social phobias, adjustment disorder, menapause, postpartum depression, post traumatic stress disorder(ptsd, bi-polar, eating disorder, child behavior and child management issues, child adjustment counseling, child anger management, family counseling for the handicap child,learning disabled child, developmentally disabled, autism spectrum disordered child, family grief counseling, family treatment for the aspergers syndrome child, NLD child, pervasive developmental disordered child, obsessive compulsive disorder(OCD)treatment, oppositional defiant disorder(ODD) and personality disorder.

James J. Foster & Associates, Ltd. is centrally located in southern New Hampshire and accessible to major highways and both Boston and Manchester airports. Our office provides services locally to those working or presiding in Manchester NH, Bedford NH, Merrimack NH, Derry NH, Londonderry NH, Hooksett NH, Concord NH, Bow NH and Goffstown NH.
about CounselingNH's, history, mission, organization and directions to James Foster & Associates, Ltd
For contact and appointment information
Marriage Problems: Discussed and recommendations for treatment
Family Counseling: Current use of family therapy for problems, issues and solutions
Child Trauma: Symptoms and Treatment
Anxiety disorders in children
Child Stress: symptoms and counseling/treatment
Childhood Depression
Elimination Disorder in Children
Psychotic Childhood Disorders: Symptoms and Counseling
Autism Spectrum Disorders in Children: Symptoms and Treatment
Counseling for Attachment Disordered Children
ADD and ADHD in Children: Symptoms, Diagnosis and Treatment
Medical Conditions and Preparation for Surgery: Counseling and Support
Oppositional Defiant Disorder (ODD) in Children
Mental Health Services at James J. Foster & Associates, Ltd
Definition and origin of disruptive behavior
Mental Health issues and concerns during the adolescent years
Identification and description of adult mental health problems
symptoms and treatment for substance abuse
Anger Management: definition and description of services
Description and Definition of counseling for trauma, PTSD and attachment disorders
domestic violence education for offenders and counseling for the victims
Teen Suicidal Behavior: Signs and Symptoms and Treatment
description of a quality assurance method
symptoms and counseling for depression
anxiety symptoms and description of the counseling process
Parenting: Description of Parenting Class
Post Graduate Counseling Program offers our clients low cost counseling to individuals who are free to integrate it with other existing treatments.
Domestic Violence Offender Intervention: definition and program goals
Domestic Violence Intervention Program for the Male Offender
Description of program
Description and Treatment
issues related to running away and direction for treatment
Individual and Family Counseling
description, symptoms and treatment of child witnesses of violence
victim issues effects and treatment
Identification & function of the family scapegoat
description of stress management and direction for help
relationship problems defined and direction for counseling
substance abuse evaluation defined
description of employment positions available and contact information
Stalking description of and direction for help.
Teen Alcohol and Drug Abuse: Description and resources to help
Teen Eating Disorders: Description, Symptoms & Treatment
Divorce and Families: Consequences and Treatment Recommendations
Severe Pathology during Adolescence
Gender Identity Disorder of Adolescence: Description and support
School Phobia: Description, symptoms and treatment
Social Phobia in Adolescence and Childhood: Symptoms and Treatment
Couples Counseling: Treatment for breakdown of the relationship
Divorce: Causes for and treatment recommendations
Blending Families: description of impediments and issues
Parenting Between Households: Divorce and its effects on parenting
Sibling Rivalry: description and direction for help
Description of Sexual Problems, dysfunctions and disorders
Alcohol and Drug Counseling: Ongoing treatment described
Career Problems: description of and direction for help
CounselingNH Ezine: Sign-up for bi-weekly news, information and resources
Severe Medical Issues: Effects on family and resources for help
Aging Family Members: Planning And Resources
New Baby: resources for parents
Adolescent Domestic Violence: Determination of Group education and/or Individual treatment
Counseling Through Stages of Divorce: Predivorce, Active, Recovery, Moving On
Insurances accepted at James Foster & Associates
Career development, training and employment opportunities for the Mental Health field in counseling
Links and Reference Information
Disclaimer of CounselingNH.com: Information and definition for treatment available
Post Traumatic Stress Disorder PTSD defined with symptoms and direction for treatment