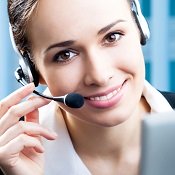 Please see below for contact information at James Foster & Associates:
LET'S GET STARTED!
For appointment scheduling, cancellations or questions about our services, please contact the office Monday-Friday 8am-4pm at: (603)668-7744. You may also choose to fill out the form on our secure site here to schedule an intake appointment and our office staff will contact you for a first time appointment. 
 REQUEST AN INTAKE APPOINTMENT HERE  
First Time Clients: For your convenience, we have provided the Notice To Clients information package for you to review, sign and bring to your first appointment. Download Notice To Clients here 


24 Hour Answering Service: If you are unable to contact during business hours please leave a message with our 24 hour answering service. Our receptionist will contact you within 24 hours of leaving the message.

Clients wishing to contact their therapist or another available therapist after hours for emergency calls only may do so through the answering service however, if the answering service is unable to contact your therapist and you feel that you require immediate attention please call 911 for help.
**We will only respond to emergencies of current clients after hours. Prospective clients who are in crisis and require immediate care please call 911. They are welcomed to apply for our services during office hours.
Client Contact Information
REQUEST AN INTAKE APPOINTMENT HERE
---
Sign up for the  CounselingNH Ezine for FREE Articles, Tips and Resources.
For sales, business related information or employment applications our mailing address is:

James J. Foster & Associates, Ltd
540 Chestnut St. Suite 102
Manchester, NH 03101