Divorce Counselor
James Foster & Associates, LTD-Manchester, NH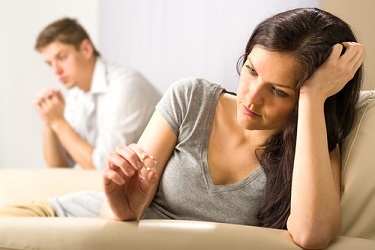 A Divorce Counselor may help people get through the ending of a marriage as it is usually an extremely painful and devastating process. There are many varied specific causes and reasons for divorce. In the end there is basically one operating dynamic. At least one party is no longer committed to remaining together. It has usually been a very difficult journey and decision making process for this person and they may be under a great deal of pressure from family, friends and the other party to change their stance. If in their heart they are making the decision that is best for them then they will feel compelled to pursue it.
Decision Making
Divorces should not be approached as methods of negotiating change in the spouse. Rather, they are better approached as announcements of decisions that reflect internal changes. In other words, if people threaten or file for divorce to put their spouse on notice that they better change, their strategies may backfire. They may receive the divorce they didn't want or their spouse may make temporary changes until the threat of divorce is past and then may revert to the old ways. Whereas, if people file for divorce as a way of announcing that their commitment to the relationship has come to an end, the process may not be less painful but will be more clear.
Getting Help From a Divorce Counselor
It is at times difficult for people to know how they feel about themselves in their relationships. People frequently seek assistance in processing their decision making at this point. Other request counseling for themselves and their spouse and sometimes their children as they move through the divorce process.
Counseling through the stages of divorce.
If you have any questions or would like to schedule an appointment, please contact us.